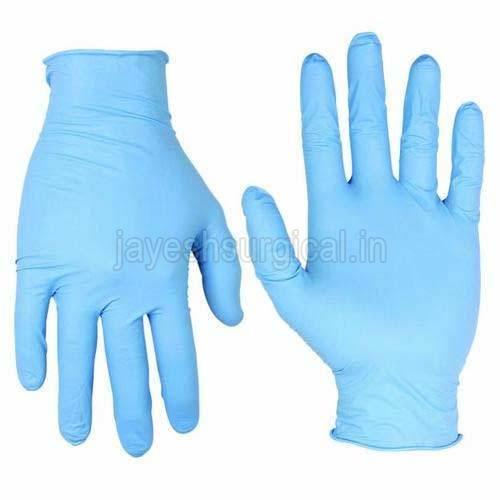 Surgical gloves can be described as the highest grade category of medical gloves. It has emerged as a vital part of a team's surgical supply cabinet. Surgical gloves have been classified as medical gloves and used when there is a possibility of your team developing contact with bloodborne pathogens or other harmful environmental contaminants. Medical gloves have been tested meticulously and should fulfill particular guidelines issued by Food and Drug Administration. Meanwhile, sterile surgical gloves offer lesser pinhole acceptable quality level. Surgical gloves provide higher quality than exam gloves or medical gloves.

In terms of availability, surgical gloves started becoming available in the beginning of 1840. However, a large number of surgeons were not keen to wear them as they reduced the comfort level. The medical professionals felt that surgical gloves were not flexible and non-functional for a brief period of time. In the year 1878, Thomas Forster of India-Rubber Works from England got a patent to produce gloves particularly for surgical operations.

Gradually, as surgeons begin learning more about bacteriological infection, they began wearing surgical gloves.
For several years, natural rubber latex emerged as the top material choice for disposable surgical gloves. It is worth noting that latex provided stronger level of performance, flexibility, and comfort to users. Latex gloves also provided many benefits. They were easy for the team to put on. They offered a significant barrier against pathogens and contaminants to users. Some leading surgeons went on to explain latex gloves as fitting just like the second skin. Latex surgical gloves are also quite environment friendly as they are biodegradable.
Meanwhile, surgical gloves are also manufactured from vinyl. Vinyl gloves are quite economical and latex free for those people who may develop allergies with this material. However, they do not offer very high durability and may go through tears and punctures.

When you purchase surgical gloves you must ensure that they are compatible with other existing surgical products in the operation room right from surgical lights to surgical blades.
You should also evaluate the type of surgical gloves and protection level that your team may require on a consistent basis. Never forget to consider the level of protection while buying surgical gloves. you should take into consideration features such as thickness, tensile strength, and puncture resistance.

Also, you should also give strong emphasis to fit and comfort while purchasing surgical gloves. It has emerged as one of the most important features while buying sterile surgical gloves. They should be able to protect your surgical team and patient. It is important that your team remain confident while using surgical gloves during surgery. If you have surgical gloves that fit properly and remain comfortable specifically during long and difficult procedure, success can be ensured for the surgical team.
The significance of surgical gloves is surging amid rising contamination and infections. They go a long way in protecting the wearer and patient from lethal infections, prevent bacteria and other pathogens from entering sterile surgical work area.

Therefore, we may conclude here that if you are planning to buy top quality surgical gloves, you can get in touch with leading Surgical Gloves manufacturer Gujarat.
This entry was posted on June, 28, 2021 at 18 : 20 pm and is filed under Surgical Gloves. You can follow any responses to this entry through the RSS 2.0 feed. You can leave a response from your own site.